LoFric Origo
Why Choose LoFric Origo
A catheter in balance with the body
LoFric revolutionized intermittent catheterization in 1983. The Urotonic™ Surface Technology has made LoFric a trusted brand among healthcare professionals worldwide, with a solid scientific reputation. The unique balanced catheter tube surface ensures smooth insertion and withdrawal. Smart innovations make LoFric catheters easy to teach, learn and handle in everyday life.
Request a Sample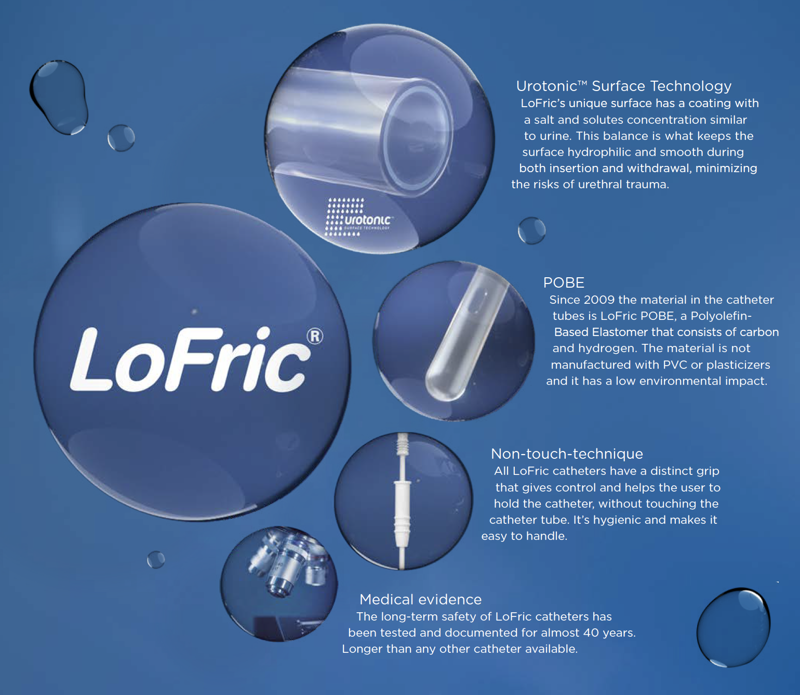 In balance with body and nature
Here at Wellspect, we take a long-term perspective when it comes to the health of our users and our environmental impact. Our goal is to create products that make a real difference for our users while creating as little environmental impact as possible.
As part of our sustainability mission, we have improved the LoFric coating process, starting with the production site in Sweden. The outcome is products with a smaller carbon footprint, but with the same unquestionable high-quality LoFric surface, clinically tested and validated.
The world's first eco-labelled catheter
The Swan is the official Nordic ecolabel. To obtain this, a product must adhere to strict environmental criteria which include certain standards for type and ratio of chemical material. The ecolabel also makes it easier for consumers to make environmentally friendly choices when choosing between products.